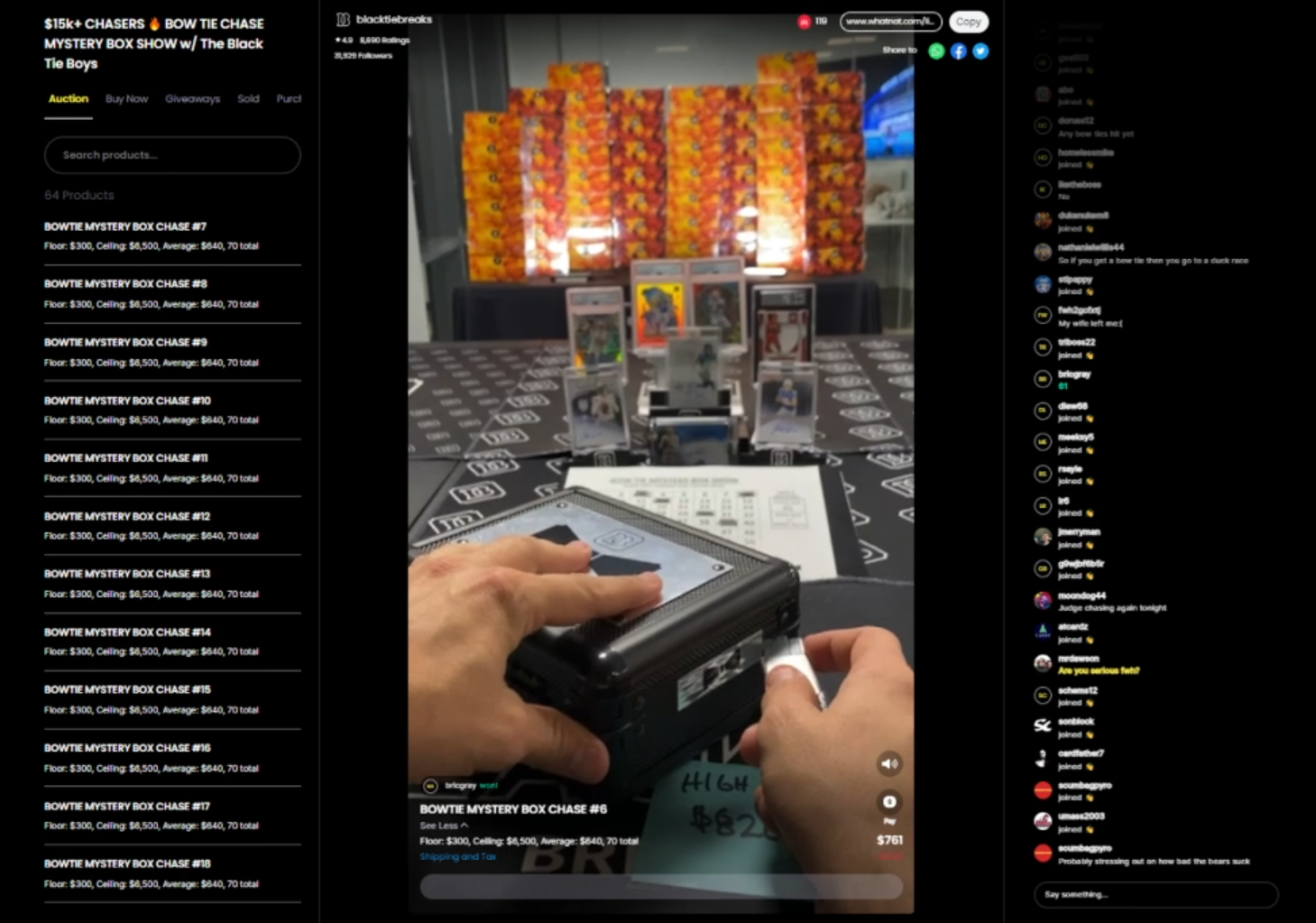 What is the GOLDEN BOW TIE Event?
The Golden Bow Tie Event is a sports card show streamed live on WhatNot where mystery packs are auctioned to live viewers. These mystery packs can contain sports cards or a GOLDEN BOW TIE! If you hit the GOLDEN BOW TIE you are automatically in the running for the shows main chasers!!!
Where?
The GOLDEN BOW TIE event is streamed LIVE on WhatNot, a phone/web app marketplace where you can safely buy, sell, go live and geek out with collectors and like-minded people.

Don't have an account? Click the button below to register and recieve $10 in WhatNot CREDIT!!
SIGN UP NOW